Talent
Talent is a key driver for determining your next business location. Premium sites across the globe are facing fierce competition in both attracting talent to a region and retaining it. When evaluating potential location sites or expanding existing operations, talent is often the number-one factor. On this page, you will find more information on the available talent pool and initiatives in the region of Brabant and how effectively your company can tap into this.
Talent
Education institutes
In the end, it is people that matter most. With its world-renowned  educational and research institutions, Brabant is home to a constant stream of highly talented and ambitious professionals – people with a proactive can-do mentality who have learned to collaborate from an early age, making them ideal employees. Learn more about our innovative education system & institutes.
Life is good in Brabant. And that's not only because of its warm and welcoming people, but also because of its excellent facilities: you are close to everything that makes life easier and more enjoyable, such as leading international schools, beautiful nature and leisure parks, a vibrant nightlife and cuisine, lively cities. Then there is also the dedicated Expat Center South that supports our international guests in making the move to, settling in and living in Brabant, ensuring they feel right at home.
The Expat Center provides support and advice to expats in the Netherlands. The center gives support on nearly every aspect of expat living, such as formalities, housing, living, culture, education, jobs, taxes, leisure, and other personal and social needs. The expat center regularly organizes events during which expats can meet other expats. These events can be purely social and can be workshops and conferences around a specific expat-theme.
The Expat's Guide to Brabant is the number one resource of information for internationals working and/or living in the province of Noord-Brabant in the Netherlands.
Talent initiatives in Brabant
In Brabant, collaboration is part of our DNA. It's therefore not surprising that there are many initiatives in the region that provide the opportunity for businesses to work together with universities and other institutes. Below you will find an overview of talent initiatives in the region.
TU/e innovation Space is the center of expertise for Challenge-Based Learning at TU/e.
It's a learning hub for education innovation and an open community where students, researchers, industry, and societal organisations exchange knowledge and develop responsible solutions to real world-challenges. They do so in one of the many Challenge-Based Learning (CBL) courses and student teams they facilitate. Focus is on real world-challenges, for example: Sustainable Energy, Future Cities, Health, Data Models to predict group behavior, and self driving cars.
SPARC is a cooperative, meaning an association of independent (ICT) companies that have bundled their strengths in SPARC. As a member, together with ICT students and professionals, you will explore which opportunities new technology offers for your company. Focus is on digital transformation technologies.
Combining knowledge and application of interactive technologies with entrepreneurship. MindLabs is a partnership involving knowledge institutions, including Tilburg University, governments and a growing company of business partners, social institutions and startups. With the unique capabilities of their technologies, partners aim to help solve societal challenges.
Data Entrepreneurship in Action (DEiA)
Challenge a business idea and work with students in real-life cases from your organization. Within the DEiA course, students in multiple teams of 4-5 students work intensively for 6 months on a case of your organization. The focus is on data-engineering and analytics. During the DEiA program, there is contact between students and your organization at various times, during which the progress of the project is discussed and new findings are shared. In this course, both students and your organization are challenged in a unique, positive way, which leads to concrete results and new insights.
This center of expertise helps companies in their biobased ambitions. Together with these organizations, the Center wants to renew education and do research that is relevant  in transitioning to a biobased society. The research and projects are conducted on request of partner companies.
Since we arrived here, we've had no trouble recruiting great people. There are many highly skilled expats here whose partners work at some of the region's leading names, like ASML, Philips, VDL and NXP. The number of nationalities at our head office has increased to 17 from about 12, which really shows the international appeal of the region.


Marc van Rooij - President at Shimano Europe
Downloads
Brochure Talent in Brabant

Info & Graphics on Population & Labor force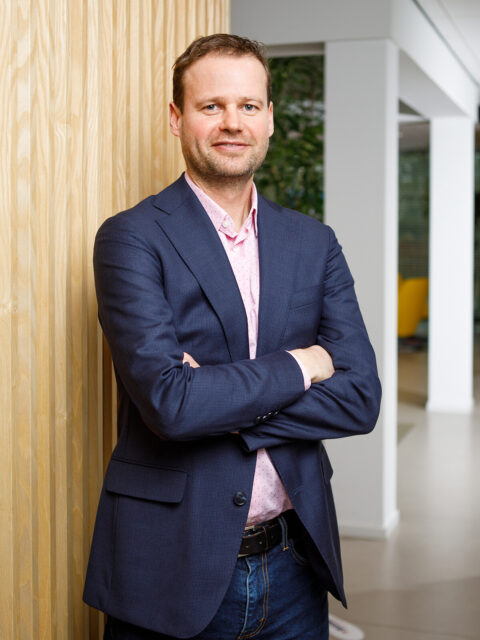 Maarten Brouwer
Teamleader Foreign Investments