Setting up business in the Netherlands
Setting up a business in the Netherlands can be a rewarding experience for foreign companies, with a well-developed infrastructure and business-friendly policies. The Dutch government offers various support programs to help businesses grow and succeed, such as tax incentives for innovation and research and development, and access to an extensive network of business partners and investors.
Easy incorporation process
Quick incorporation procedure
Registering a company in the Netherlands is simple and fast. It takes about 2 weeks to have a Dutch business incorporated and registered for tax and VAT purposes. For more information visit the official government website.
The costs for registering a company in the Netherlands are relatively low compared to other European countries. The main aspect to consider is the share capital of your business.
Several types of business forms
Foreign investors have a wide variety of legal entities available when deciding to set-up a company in the Netherlands. The Dutch limited liability company (BV) is the most popular one.
Download
Presentation on Business structures in NL
Options for foreign companies
Foreign companies also have several other options for incorporating their Dutch operation. Among these are the branch office, the subsidiary and the liaison office.
Download
Presentation on Business structures in NL
After your company's documents are signed and the capital is provided, its founders should submit the necessary forms with the national register administered by the Chamber of Commerce. For more info go to the website of the Dutch Chamber of Commerce.
The Expat Center provides support and advice to expats in the Netherlands. The center gives support on nearly every aspect of expat living, such as formalities, housing, living, culture, education, jobs, taxes, leisure, and other personal and social needs. The expat center regularly organizes events during which expats can meet other expats. These events can be purely social and can be workshops and conferences around a specific expat-theme.
In addition, if you are coming to the Netherlands you should always check if you need a visa and, if so, what type of visa. Visa requirements in the Netherlands vary depending on the individual's nationality and the purpose of their visit. The visa application process typically involves providing documentation such as a valid passport, proof of accommodation and financial means, and possibly a letter of invitation from a Dutch sponsor or employer. For more information visit the official government website.
Downloads
Presentation on Taxation, incentives and IP information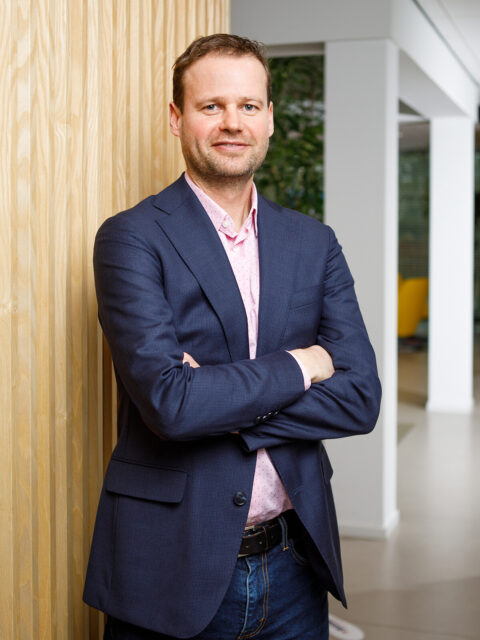 Maarten Brouwer
Teamleader Foreign Investments