Living in Brabant
Life is good in Brabant! Not only because of its warm and welcoming people, but also because of its excellent facilities: close to everything that makes life easier and more enjoyable, such as leading international schools, beautiful nature and leisure parks, a vibrant bar and food scene, lively cities and affordable healthcare and housing. One of the reasons why living in Brabant is so great compared is the strong sense of community that permeates the area. Brabanders are known for their open and friendly nature, which makes it easy to make new friends and feel at home.
Brabant: top choice for living, community and culture
NL #2
Best healthcare worldwide
11
Expat centers across NL
International communities
Brabant has a diverse and growing international community, with people from all over the world choosing to live and work in the region. The largest concentration of international residents can be found in the major cities such as Eindhoven, 's-Hertogenbosch, and Breda. In addition, several organizations exist to support and connect the international community in Brabant, such as the Holland Expat Center South, which provides a wide range of services to help expats settle in and feel at home.
The region also hosts numerous international events and festivals throughout the year, including the Dutch Design Week, which attracts designers and creative professionals from all over the world. Overall, Brabant is a welcoming and inclusive region that embraces diversity and values the contributions of its international residents.
Top 5 things to do in Brabant
De Efteling has won several international tourism awards and welcomes millions of Dutch and foreign visitors every year.
Vincent van Gogh was born and raised in Brabant, which provided inspiration for much of his work. Today, his renown is greater than ever. Nuenen was Van Gogh's residence for two years, and visitors to the area have opportunities to follow in his footsteps.
Wildlife park Beekse Bergen
Beekse Bergen is the largest wildlife park in Europe.
In October of each year, Dutch Design Week (DDW) takes place in Eindhoven. The biggest design event in Northern Europe presents work and ideas of more than 2600 designers to more than 350,000 visitors from home and abroad.
The Loonse and Drunense Dunes
The Loonse and Drunense Dunes National Park between Tilburg, Den Bosch, and Waalwijk is one of the largest areas of shifting sands in the Netherlands.
I really enjoy living in this region. It offers a fantastic recreational natural environment, a very warm and welcoming culture and many world-class companies where you can do great work.

Philip Grose - Site Director MSD Animal Health
Play
Visit Brabant is an organization dedicated to promoting tourism in the region of Brabant, located in the southern part of the Netherlands. With a focus on sustainability and authentic experiences, Visit Brabant offers a wide range of activities and attractions for visitors to enjoy. From exploring the historic city of 's-Hertogenbosch, known for its medieval architecture and famous Bossche Bol pastry, to cycling through the picturesque countryside and visiting traditional farms and breweries, there is something for everyone to discover in Brabant. The organization also provides information on cultural events, such as the annual Carnival celebrations, and encourages visitors to experience local cuisine and traditions. Overall, Visit Brabant offers an authentic and memorable experience for those seeking to explore the beauty and culture of the region.
Downloads
Info & Graphics on Living and working in Brabant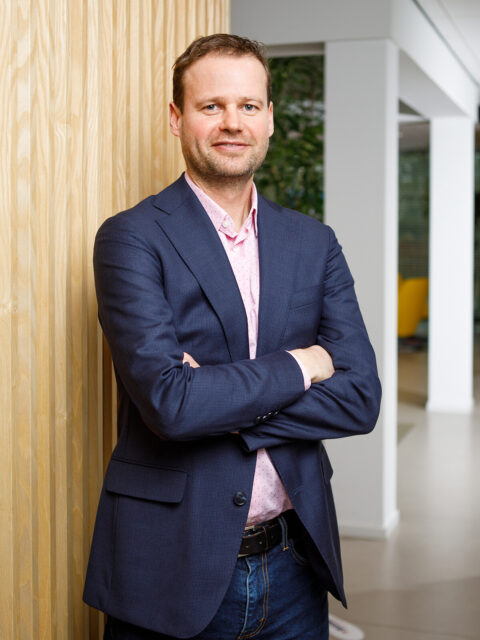 Maarten Brouwer
Teamleader Foreign Investments