Infrastructure in Brabant
Brabant is geographically situated in the economic center of the European Union. Because of this excellent strategic location, market proximity and highly efficient transport infrastructure, all of Europe is easily accessible via the Netherlands.
Gateway to the European market
The Netherlands has a well-developed and modern infrastructure that makes it easy for businesses to access both the country and the wider European market. Its transportation system is characterised by world-renowned entry points such as Amsterdam Airport Schiphol and the Port of Rotterdam, which are complemented by a dense network of roads, railways, inland waterways, airports, and digital infrastructure. The Rhine-Meuse Delta in northwestern Europe is further enhanced by the proximity of the Port of Antwerp, as well as the international airports of Brussels and Düsseldorf. Additionally, the country's high-speed train network offers an alternative means of transportation for several destinations, including connections to Paris and Lyon in France and Cologne and Frankfurt in Germany.
Why the Brabant infrastructure is so great
Brabant's rail network provides frequent connections within the province, to the rest of the Netherlands, and to the neighboring countries of Belgium, France and Germany. Rail travel is a competitive alternative to air travel for shorter distances. Rail freight services are available to Eindhoven, Den Bosch, Tilburg and Roosendaal; the inland seaport at Moerdijk has a rail freight center. Brabant is also home to the HSL-Zuid, a high-speed rail line that connects Amsterdam, Rotterdam, and Breda, providing quick and efficient transportation throughout the region.
The region is home to Eindhoven airport, which serves 6.7 million passengers each year and offers 99 direct destinations in 32 countries.
Brabant has a well-developed logistics infrastructure, including several large seaports, inland waterways, and highways, enabling easy transportation of goods throughout Europe. In addition, there are very short lead times. Most European countries can be reached within one to three days with regular road transport.
Netherlands is most connected country
The Netherlands is the #1 most connected country in the world. The country has 99% 4G coverage, 5G since 2020 and will be fully covered by 2025. In addition, the Netherlands is the #1 country for broadband connections.
Downloads
Presentation on Infrastructure in Brabant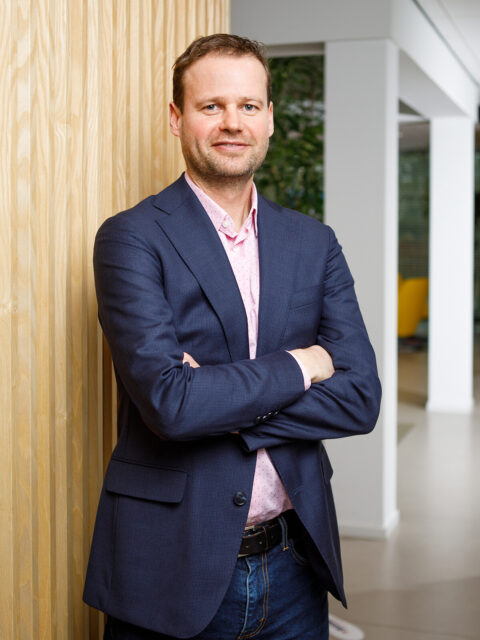 Maarten Brouwer
Teamleader Foreign Investments