Brabant is a success story with many bright innovations and companies. We have a rapidly growing and world-leading production and knowledge economy and corporations such as Philips, ASML, MSD, Tesla, UBQ and Omron all call this province their home. Why? Because Brabant can help you accomplish what you do best: doing business. Have a look at all the data we collected for you to do business in our region.
5 reasons for establishing in Brabant
Easy international access
Brabant's central location means it's a perfect springboard into the European market. The major European economies – Germany, France, UK and the Benelux – are all within a day's reach, while major points of access such as the Port of Rotterdam, Amsterdam Schiphol Airport and Port of Moerdijk offer an outstanding in-and outbound infrastructure. You will find easy access to 170 million Europeans within 500 km of Brabant's central location.
Brabant is the most intensive region in the Netherlands when it comes to R&D and one of the most innovative regions in Europe. A restless spirit of innovation runs throughout Brabant, and the numbers back this up. Brabant accounts for 33% of all private R&D spending in the Netherlands and more than 50% of all Dutch patent applications. Next to that, with over 34,000 people engaged in R&D activities, Brabant can provide the required brainpower thanks to its bright people and numerous research and educational institutes.
The share of highly educated people in Brabant amounts to approximately 40%. The region is responsible for more than 50% of all patent applications in the Netherlands, done by more than 16,000 researchers in total. With a growing number of graduates each year, Brabant can offer you great brainpower.
Brabant is home to global leaders. Leading companies, institutes and campuses all work together each day for a better tomorrow. Our prominent business environment includes, amongst others,  Philips, ASML, MSD, Tesla, UBQ and Omron.
Life is good in Brabant. And that's not only because of its warm and welcoming people, but also because of its excellent facilities: you are close to everything that makes life easier and more enjoyable, such as leading international schools, beautiful nature and leisure parks, a vibrant nightlife and cuisine and lively cities.
93%
Of the population speaks a foreign language
33%
Private R&D spending in the Netherlands
75%
Higher vocational or university degree
Downloads
Presentation on Facts & Figures about Brabant

How Brabant's legacy of innovation is securing future investment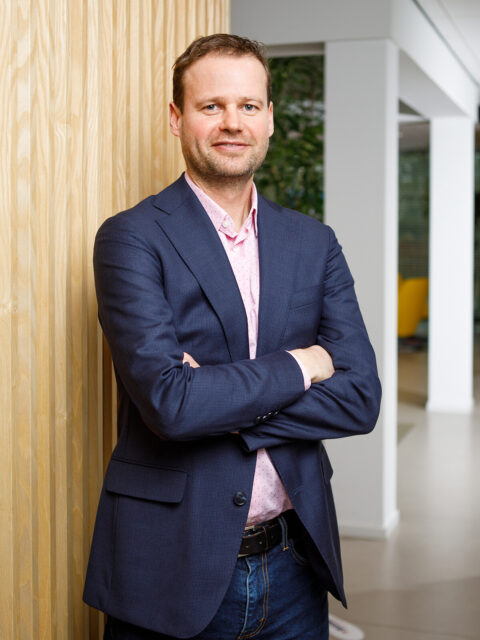 Maarten Brouwer
Teamleader Foreign Investments