NEARSHORE Sets Sail for Innovation in Breda
In an exciting move that underscores its commitment to global excellence in maritime communications, NEARSHORE (NearshoreNetworks) has announced the opening its new technical engineering center in the city of Breda, Netherlands. This marks a pivotal moment in NEARSHORE's journey to revolutionize the maritime communications landscape, fostering proximity to its clients' needs and embracing technological innovation on an even grander scale.
21 August 2023
Shaping the Maritime Industry
NEARSHORE, a renowned Houston-based global maritime communications company, has been at the forefront of shaping the maritime industry's technological landscape. With a global presence and a service team comprising over 80 Field Engineers strategically situated in 60 countries, NEARSHORE has been the bedrock of reliable and robust satellite and cellular networks and an array of hardware and software solutions for its worldwide clientele.
The decision to open a technical engineering center in Breda aligns with NEARSHORE's mission of offering its customers unwavering reliability for their critical communications and IT solutions. As the maritime industry evolves, so do its challenges, and NEARSHORE aims to be at the forefront of providing solutions that meet these challenges head-on.
Opening this office is aligned to our mission of being the reliable partner our customers need for their critical communications and IT solutions. Our commitment is to serve them most effectively and always be close to their needs.

Bob Miltenberger, CEO of NEARSHORE.
As NEARSHORE opens its doors in Breda, it sets sail toward new horizons of innovation, collaboration, and technological advancement. The fusion of NEARSHORE's global expertise with Brabant's innovation-driven spirit promises a future where maritime communications redefine efficiency, reliability, and connectivity. With the wind of collaboration at its back and the power of innovation propelling it forward, NEARSHORE's presence in Breda is a testament to its dedication to shaping the maritime industry's future.
The Netherlands Foreign Investment Agency (NFIA), Brabant Development Agency (BOM), and REWIN have played pivotal roles in assisting NEARSHORE in establishing its presence in the Netherlands. With a wealth of knowledge about doing business in the Netherlands and Europe, they provided NEARSHORE with crucial information and insights, making the transition smoother.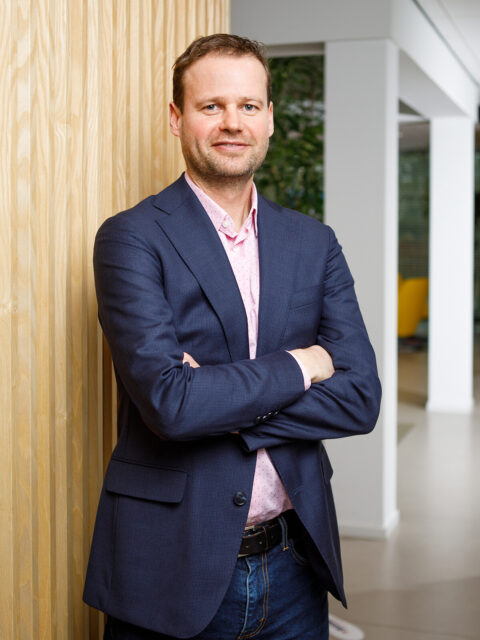 Maarten Brouwer
Teamleader Foreign Investments