Grand opening of the new CANPACK beverage cans factory in the Netherlands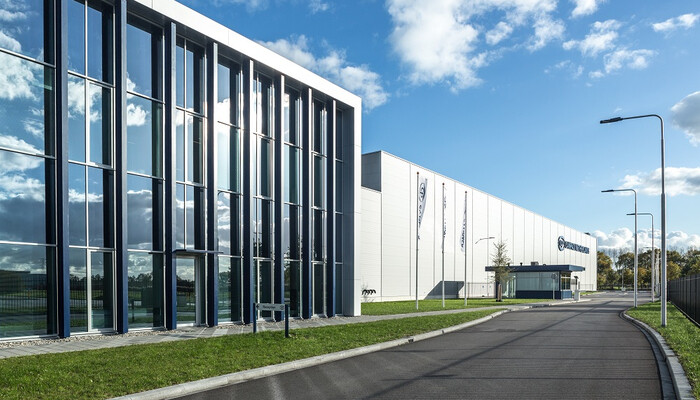 Last week, the grand opening of a new investment by CANPACK Group in the Netherlands was celebrated.
9 November 2017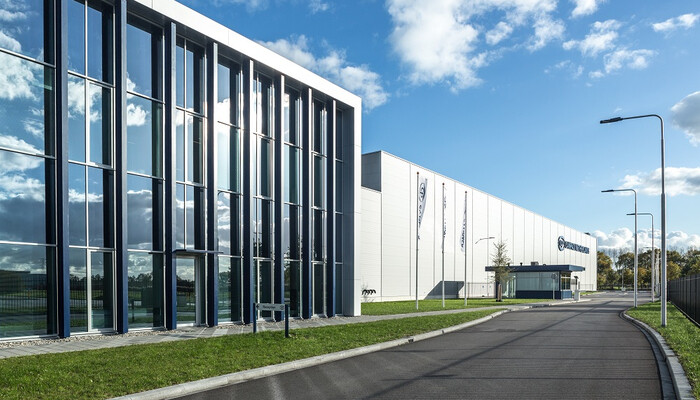 Last week, the grand opening of a new investment by CANPACK Group in the Netherlands was celebrated. The aluminum beverage can factory in Helmond is an investment of more than 100 million euro, the biggest Polish production investment in the Netherlands so far.
The production facility and the factory warehouse with a total area of 40,000 m2 are equipped with two production lines with an annual production capacity of 2 billion cans in various sizes. Today the plant already employs nearly 300 people. The factory in Helmond is one of the most energy efficient and technologically advanced plants in the world. It will produce packaging for customers in Benelux, Germany and France.
The grand opening ceremony was honored by the presence of the Ministry, Chief of the Chancellery of the President of the Republic of Poland – Mrs Halina Szymańska. She read a letter on behalf of the President Mr. Andrzej Duda. Representatives of the Dutch authorities – Mr. Ernst Noorman, Director International Programs, Netherlands Enterprise Agency and Mr. Bert Pauli, Vice-governor of the Province of Brabant attended the opening ceremony. In addition to the owner of Giorgi Global Holdings, Inc., Mr. Peter Giorgi, and the CANPACK Group management, CANPACK Group customers, local government authorities, supporting financial institutions, contractors, suppliers of machinery and equipment and suppliers of raw materials were present.
The CANPACK Group, with its headquarters in Krakow, has the world's highest technology level of produced packaging. At present, in 26 production plants in the CANPACK Group there are more than 6,000 employees. In addition to the production of aluminum beverage cans, the Group also manufactures glass bottles, crown closures and metal packaging for the food and chemical industries. The CANPACK Group is a supplier of packaging to international corporations and sells its products to more than 70 countries around the world.
Source: CANPACK Group