Expanding in Brabant: OnLogic's Innovation at the IoT Edge
In today's rapidly evolving technological landscape, the demand for robust and reliable computing solutions is higher than ever before. OnLogic, a prominent global industrial computer manufacturer, has been at the forefront of addressing this demand by designing and producing highly-configurable, solution-focused computers that excel in even the most challenging environments. Established in 2003, OnLogic has not only gained recognition for its engineering excellence but has also played a pivotal role in advancing the capabilities of various industries worldwide.
6 September 2023
Powering Tommorrow's Tech
At its core, OnLogic is committed to engineering computers that operate at the Internet of Things (IoT) edge, where reliability is paramount. The company's products are tailored to empower customers from diverse industries to solve their most complex computing challenges. Whether it's Universal Studios, Google, Amazon, Intel, Bose, or even esteemed institutions like NASA, OnLogic's computers are trusted for their longevity, performance, and adaptability.
With a global footprint, OnLogic has offices in key strategic locations worldwide, including the United States, the Netherlands, Taiwan, and Malaysia. In particular, the company's European headquarters in Oosterhout, the Netherlands, serves as a hub for warehousing, production, and office operations. OnLogic's commitment to the region is demonstrated through its current workforce of 45 full-time employees in Oosterhout, a number set to double as the company continues on its ambitious expansion plan.
This expansion project aims to not only accommodate the company's rapid growth but also to provide a conducive environment for innovation and collaboration. OnLogic's European office expansion seeks to enable the rapid European growth of the business and bolster its capacity to deliver cutting-edge industrial and small-form-factor computers to meet the evolving needs of global markets.
The new facility's requirements are substantial, spanning a range of 2,000 to 3,000 square meters and encompassing warehousing, production, and office space. The emphasis on cutting-edge technology solutions highlights OnLogic's commitment to developing advanced computing tools that address the challenges faced by major international players.
Together with the NFIA, BOM supported OnLogic in their expansion project.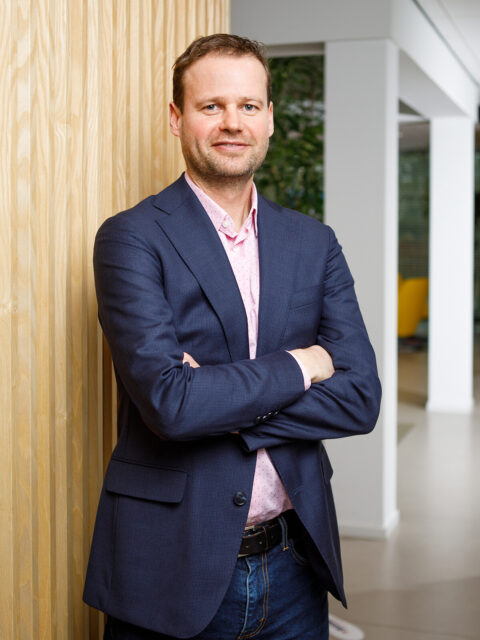 Maarten Brouwer
Teamleader Foreign Investments